Cop shop returns to Cornwall Centre for fourth year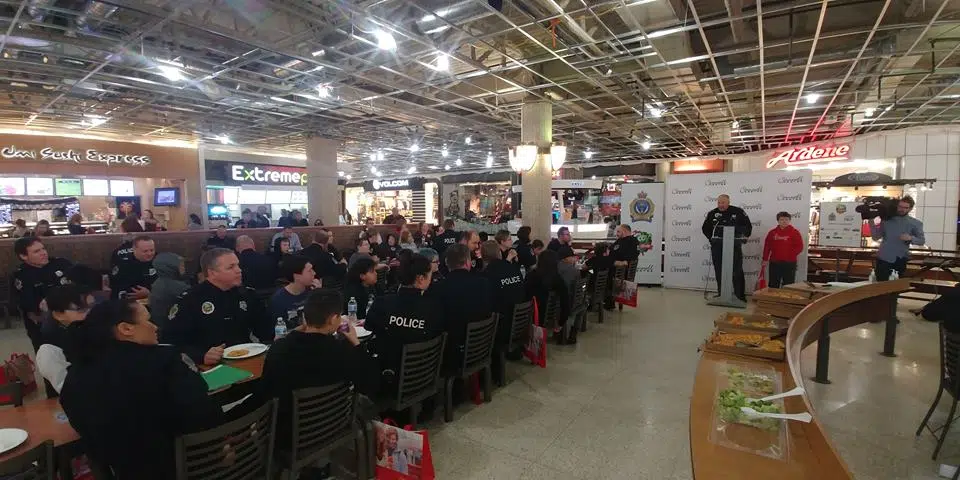 The Cornwall Centre and Regina Police came together to host their fourth annual Cop shop event Wednesday.
20 students from across Regina were chosen to be part of the program, and were paired up with an officer to do Christmas shopping.
Police Chief Evan Bray said it creates a great day for the kids.
"Some of these young guys and gals, they've never even been to the Cornwall Centre, so they're coming to the Cornwall Centre for the first time, they get to meet Santa Claus, they get to meet Santa, and then they get to go shopping."
Bray said this event also allows kids to think about their future.
"We have three or four of these youngsters who are saying absolutely, they want to be police officers," Bray said. "I can't help but think if we fast forward 15-20 years, maybe they're going to be doing this exact same event with other children in the city."
Cornwall Centre Marketing Manager Alex Hussey said it's an exciting event for the mall.
"It's by far our favourite event each year," Hussey said. "We just love seeing all the kids coming in, buying presents for themselves, buying presents for their family, and really enjoying their day."
The kids were given $200 to spend in the mall, and were also given a free winter jacket or pair of boots from Great Canadian Oil Change, a pair of winter mitts from Hudson's Bay, and a gift bag filled with personalized items.
https://www.620ckrm.com/2018/12/12/cop-shop-returns-to-cornwall-centre-for-fourth-year/